Luxaflex Remote Control Blinds
Introducing PowerView® Motorisation, the remote control blinds from Luxaflex
Schedule your blinds to work around your daily routine, or change the mood with your pebble home control or PowerView app.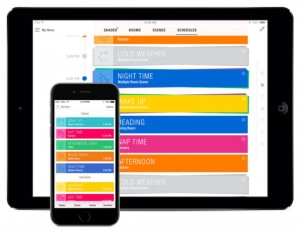 The PowerView app features a customisable interface that allows you to make each room, blind or scene personal. Luxaflex remote control blinds can also be operated using two different types of Pebble controls – a pebble remote control or a pebble scene controller. These controls allow you to pre-set and operate up to six different groupings of window blinds from one remote, either individually or together with the click of a button. Created with design in mind, the Pebble controllers are available in 7 different colours with a wall mounted version also available in 3 colours.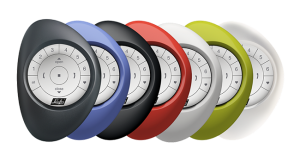 If you think remote controlled blinds could simplify your life, get in touch today to book an appointment with one of our smart blinds experts at our Cardiff & Bridgend Showrooms.