There's something about the beginning of a new year that inspires us to make changes, to habits, our style, or our home. As we move into the new year and start looking ahead to 2023, one thing is clear – home interior design styles are going to be all about bold, elegant looks. Whether you're looking for sleek blinds, luxurious curtains, or statement shutters, there are plenty of trends that will help you create a home you love.
So whether you're planning a home renovation or simply looking to refresh your current decor, be sure to explore all of the home design trends for 2023 that can help you create a truly beautiful, stylish home. After all, your home should be a place where you feel comfortable, happy, and inspired – and with the right design choices, it can be just that!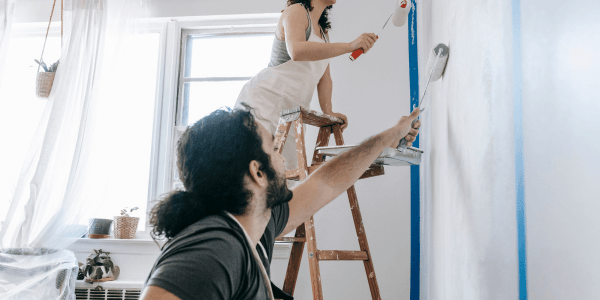 What is Dulux Colour of the Year?
Dulux has announced that their colour of the year for 2023 is Wild Wonder. This bright, cheerful hue is perfect for injecting some fun into your home design, and can be used in a variety of ways. This paint color brings a fresh, modern feel to any space, and can easily be incorporated into your home decor using everything from furniture to artwork.
For a subtle touch, try using Wild Wonder as an accent color in your home furnishings or accessories. If you're looking to make a bold statement, why not paint an entire room in Wild Wonder? With this colour, the possibilities are endless!
So whether you're planning a home renovation in 2023 or simply looking to update your home decor, be sure to incorporate Dulux colour of the year into your design plans. With Wild Wonder, your home is sure to look amazing – and stylish!
What are the Home Decor Design Trends for 2023
If you're looking for a simple way to bring Dulux colour of the year into your home, consider investing in some stunning new window coverings. Blinds, curtains, and shutters are all great options that can help you achieve a sleek, sophisticated look while also letting in plenty of natural light.
Blinds Styles for 2023
When it comes to home design in 2023, there are a number of different trends to consider. One of the most popular options for home windows is blinds. Blinds come in a variety of types, colours, and styles, which makes them a perfect fit for any home.
In 2023, we can expect to see a lot of cool, contemporary colours trending in the world of blinds. Some of the most popular shades include black, navy blue, and metallic silver. If you're looking to add a touch of luxury to your home, then gold or bronze blinds may be perfect for you.
Whatever your style, there's definitely a type of blind that will suit your needs. When it comes to colours, remember to choose something that will complement your existing home decor. A bright pop of colour can really help inject some life into a room – but be sure to choose a shade that you love, because you'll be seeing it every day!
Curtains and Shutters Design Trends in 2023
In addition to blinds, home interior design in 2023 is also likely to feature plenty of luxurious curtains and elegant shutters. Curtains provide a soft, welcoming feel and allow you to play around with different textures and prints. Meanwhile, shutters are perfect for creating a sleek, modern look that can help highlight architectural details or make a room feel larger and brighter.
Curtains are a popular choice for home window coverings, and in 2023 we can expect to see a number of stylish and trendy options emerging. One of the most popular trends in curtains right now is bold prints. If you're looking to add a touch of personality to your home, then printed curtains may be perfect for you.
Other Home Interior Design Styles for 2023
Another trend that is likely to remain popular in 2023 is luxury fabrics. Silk, velvet, and satin are all luxurious materials that can add a touch of elegance to any room. If you're looking to create a glamorous or luxurious feel in your home, then be sure to consider luxury fabrics for your curtains.
Finally, when it comes to colours, we can expect to see a lot of cool neutrals trending in 2023. Beige, grey, and white are all versatile shades that can be used in a variety of ways. If you're looking for a simple but chic style, then cool neutrals may be the perfect option for you.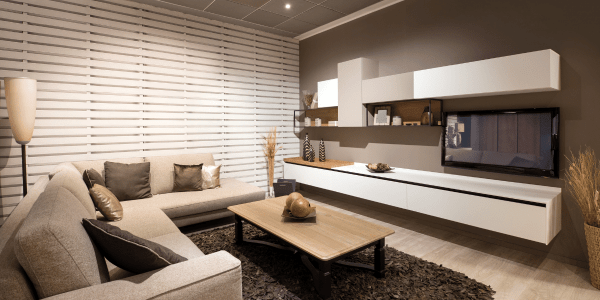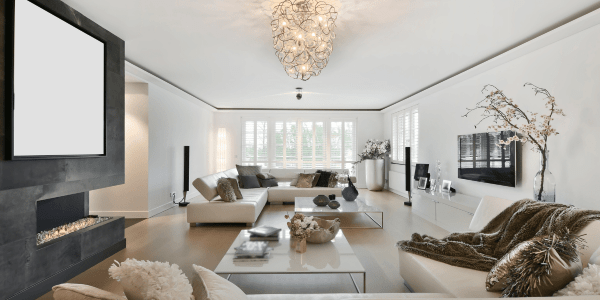 Our Top Tips for New Decor in 2023
If you're looking to re-decorate for 2023 (be it a total makeover, or just a little sprucing up) follow our tips below:
You're the ultimate judge of whether it's time for change in your home. If the interior you have no longer makes you happy, then maybe it's time for a new look. To take a leaf from the book of interior sensation Marie Kondo, if it doesn't bring you joy, thank it for what it meant to you, and move on.
Compare how your home looks at present to your style goals on Pinterest or the dream home in your mind. If there's a huge gap between the style you want and the one you have, maybe it's time to make a few changes.
Some experts recommend updating rooms every 3-4 years but recommend a little freshen up 12-24 months, even if that's just to add a fresh coat of paint. Checking on the health of your furnishings is also a great clue as to whether it's time to change, if your curtains and blinds are looking faded, or your furniture is looking a little too-well loved, it might be time to give that room a makeover.
Big changes can be scary – but they make a huge difference to the look and feel of your home.
A statement wall adds a real impact to a room, and will instantly make a noticeable difference to your décor. Choose a colour that matches with existing room accessories to intensify your chosen colour scheme, or throw out the old and go for a totally new colour!
Changing up your window hangings can re-invigorate a room. Swapping blinds for curtains can make a room feel extra cosy, while switching to blinds or shutters can brighten up a space. Alternatively, a brightly patterned roller blind or eyelet curtain  can add a splash of colour to a room, while our more subtle Duette blinds gently infuse any room with a warm glow – creating a calm and cosy atmosphere.
For big high impact change, consider changing your flooring. Switching your kitchen floor from bare wood or plain tile to something patterned and colourful can give the room a stylishly bohemian look. Alternatively, stripping away carpets in the living room or bedroom can make a room look more spacious, while giving it a gorgeously Nordic vibe. Just remember to polish up those floorboards if they've been hiding under carpet for a while.
If you're in the mood for a freshen up but don't have the time or resources for a full redecorate – there's plenty of creative ways you can breathe a little new life into your home.
Adding vinyl stickers to your walls can introduce a stylish new feature to a room for relatively little cost. However, be careful when applying – a steady hand is required!
Re-arranging the furniture in your living room can give your lounging a new lease of life. Think of the layout in a hotel lobby, where chairs and sofas are angled to encourage conversation, and aim for a similar sense of intimacy – where your sofa and chairs "talk to each other" at angles that invite relaxed chat.
An excellent way to light up a room and create space with little expense is by adding a mirror to the décor. Hang in the lounge around the fireplace, or add a free-standing mirror to the bedroom to create a brighter feel in the room. Hang near a window to bounce light around the room and open up your space.
If you're feeling crafty, give old furnishings and fixtures a new lease of life with a little TLC! Sanding and repainting old shelves and cupboards can bring them back to life, and new quirky knobs and handles can add character to furniture that looks a little drab. If you're brave enough, you can even re-spray light fixtures to brighten up silver, gold or copper.
Colours carry a lot of significance in terms of how people feel when in a room, so changing up your colour scheme can make a big impact. You can do this with new accessories and accents, or go bold and repaint the walls!
Blue rooms create a feeling of calm and serenity. If you want to introduce a peaceful atmosphere into a room in your home that sees a lot of activity then a pale shade of blue can be the answer. Try something with pink or lilac undertones to create the perfect sense of relaxation and positivity while keeping a feeling of warmth.
To make a room feel more cheerful, try injecting a little yellow. This colour reminds us of the suns rays, making us feel more positive and energized. Pale shades can make a space feel expansive and welcoming, while bold pops of yellow in accessories and furnishings create sunny little spots in a room.
Red hues add energy to a room, so if you're a serial entertainer, consider red for your lounge or dining room. This shade draws peoples together, and stimulates conversation by creating an air of excitement. Dark shades look particularly luxuriant when illuminated by lamp-light, where bright tones create a strong impression.
For more tips and tricks for decorating your home – check out our other blogs, or our Pinterest.
Do Your Research for 2023
Whatever home window coverings you choose, be sure to do plenty of research and shop around to find the best options for your home. With so many different styles and colours available, there's sure to be something perfect for you!
So if you're looking to revamp your home design in 2023, be sure to explore all of the latest trends and home décor ideas that can help you create a space you love. After all, home is where your heart is – so why not make it as beautiful as possible?