Motorised Blinds
Create the mood for less than you think with motorised blinds from Solar in our Cardiff & Bridgend Showrooms.
Solar are an approved registered Somfy Expert. As a business we have seen a dramatic increase in the use of our motorised blinds products.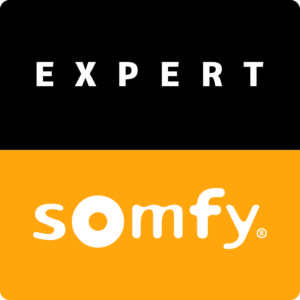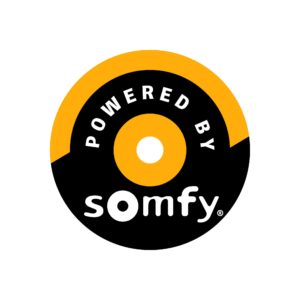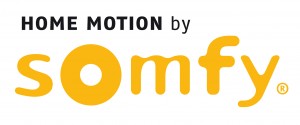 Solar's motorised blinds allow you to operate your blinds using a remote control or an app for your smart phone or tablet. You can control the natural daylight entering your home or shut it out completely, all at the touch of a button. When using app control, you can set your smart blinds to operate around your schedule automatically, or simply use the app whenever you like.
Motorisation is especially useful in high roofs and harder to reach locations such as staircase and landing areas. Motorised roller blinds often provide an ideal solution for large expanses of glazing such as bi-folding doors too.
We offer a range of motorised options including hard wired systems through the mains, battery powered, as well as Solar powered re-chargeable battery power. The Solar panels keep the batteries topped up with power so that you don't have to keep changing or charging them!
Click here to download our Motorisation Brochure
Our motorised products are simple to use and ensure a smooth and quiet operation. You can open and close them from the comfort of your armchair. Solar can also integrate the motorisation of products into home automation systems such as Control 4 and NIKO.
For commercial applications, Solar can provide anything from a one off blind for an MD's office or training room, through to full integration of more complex fully automated systems which independently or collectively control the electric operation of the products.
By the right use of solar shading we can manage solar protection and control glare and brightness, with the effect of lowering CO2 emissions and energy consumption.
As a Somfy expert dealer, Solar have a variety of solutions to suit all blind types.
We offer motorised solutions for roller blinds, vertical blinds, pleated blinds, venetian blinds and roman blinds so there is an option available for any window or blind type.
Key Benefits of motorised blinds include:
• Smooth and quiet operation at the touch of a button
• Can be automated or timed from a remote control or an app based program
• Battery solutions mean 100% wirefree installation
• Individual or group control of blinds
• Set a favourite position as well as open or closed
• Makes hard to reach blinds accessible and operational
• Great solution for large glazing areas such as bi-folding doors
• They look great and make a feature out of your blinds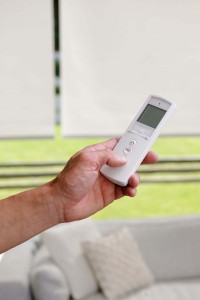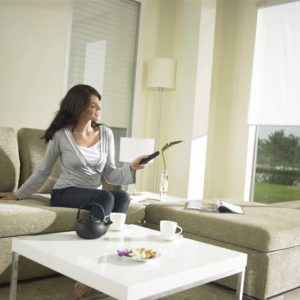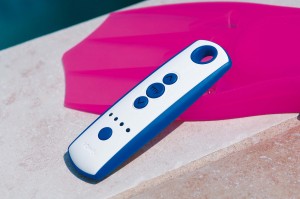 At Solar, we provide a free no obligation measure and quote consultation with one of our motorisation experts and a fitting service on all blinds ordered, so you have nothing to lose in obtaining a quotation from us. Alternatively, try our "Quick Quote" system on the relevant product pages to explore the options available for your home today.