With the recent rise in outdoor dining post-COVID, now is a great time to invest in commercial awnings for your outdoor space. Awnings can help you create a comfortable, warming and aesthetically attractive environment that will entice more customers to your business. Whether it's hotels, cafes, or public houses, businesses in the hospitality industry can benefit from creating cosy outdoor spaces that customers are increasingly wanting to enjoy – even in winter months here in the UK!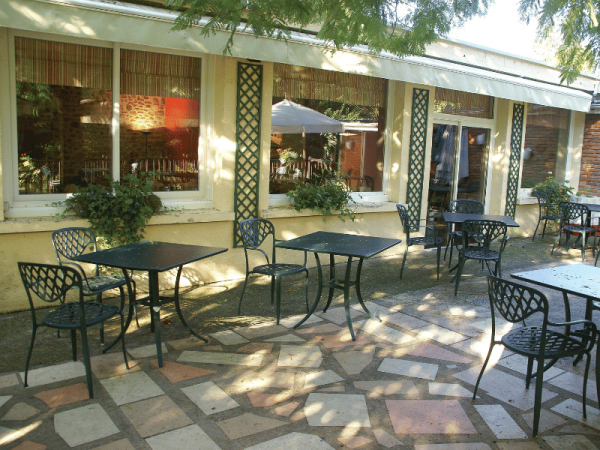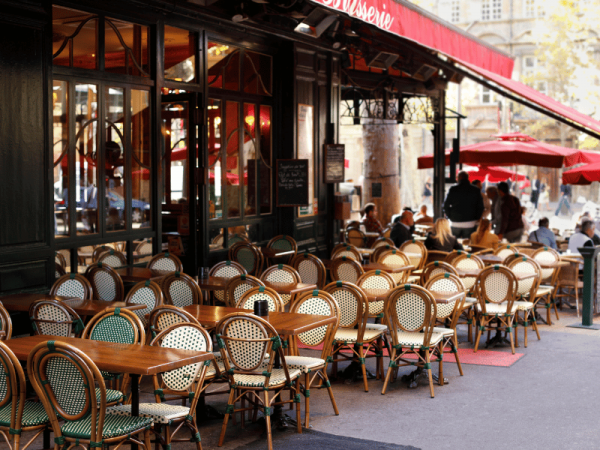 The Benefits of Installing an Awning
Awnings are a great way to add protection from the elements and provide additional space for seating as well as visibility. This instant boost to capacity can be a huge advantage for businesses, especially during peak seasons such as summer.
Aesthetic Appeal & Comfort
Not only do commercial awnings offer practical advantages for businesses but they also give you plenty of flexibility when it comes to aesthetics and design. You can choose from different styles, sizes and fabric colors that will work with your existing decor so you can create an inviting atmosphere that will draw customers in. Plus, some fabrics are specifically designed to reduce glare while still allowing plenty of natural light into your space which adds warmth and comfort even during colder months of the year – making them perfect for alfresco dining experiences!
Awnings Offer Economic Benefits Too
It's not a trade secret in the hospitality industry that comfortable customers stay longer and ultimately spend more money; completing your outdoor space with a custom made shading system will create a safe environment in an all year round space. Not only will our awnings help you create an aesthetically attractive environment but they also offer economic benefits and savings. Adding waterproof heaters can save you up to 30% on your energy bill plus warm and stylish LED lighting creates that perfect ambient atmosphere.
The demand for alfresco dining and seating is set to increase dramatically even in the winter months as customers crave a level of normality and social interaction in a safe environment. A permanent or retractable awning will undoubtedly allow you to grow your business during and post-pandemic.
Easy to Install and Maintain
Additionally, installing an awning is relatively straightforward and inexpensive compared to other outdoor renovation projects like extending building footprints or adding patios. Furthermore, good quality commercial awnings have long lifespans and require little maintenance throughout their lifetime. This makes them an ideal choice for business owners who want to improve their outdoor spaces without breaking the bank.
Why Weinor Awnings are Great for Commercial Spaces
Weinor awnings offer commercial spaces such as pubs, restaurants and cafes a great solution to create a comfortable and inviting outdoor space. With their stylish designs and durable construction they provide an attractive way to shelter guests from sun, rain, wind and other weather conditions, allowing them to enjoy the outdoors more comfortably without sacrificing their privacy.
Retractable Awning
The most common type of awning used in commercial settings is the retractable awning. This type of awning is designed to open or close easily and quickly depending on the weather conditions outside. It's typically made from waterproof fabric and it provides excellent protection from sun, rain, wind, and other elements. The fabric also serves as insulation against outside temperatures, making it perfect for areas that experience extreme temperatures during different times of the year. Retractable awnings create an inviting atmosphere with their wide range of designs, colours, and patterns and come in various sizes to fit any space.
Freestanding Awning
Another popular option for commercial settings is the freestanding awning. These sturdy structures have legs that extend from the ground up onto roof level and provide extra stability even in windy weather conditions. They come in various sizes to accommodate almost any area and many models feature manual operation or automated systems with remote control options for convenience. Freestanding awnings are ideal for large restaurant patios where they can be used to create separate seating areas or provide some much-needed shade during hot summer days.
Fixed Metal Models
For establishments looking for something more permanent than retractable or freestanding awnings, fixed metal models may be just what they need. Fixed metal awnings not only offer all-weather protection but also add an architectural element to their surroundings with their modern metal design elements like overlapping panels creating interesting shapes along walls or ceilings. They are also extremely durable so you won't have to worry about them when dealing with harsh weather conditions such as strong winds or heavy snowstorms. Furthermore, these structures can be customised with colourful graphics and lettering adding some extra flair to your business's outdoor look while increasing its visibility at night when illuminated by special lighting systems designed specifically for this purpose.
No matter what kind of business you own, Weinor has an awning solution that will meet your needs while enhancing your space's aesthetic appeal and providing comfortable seating areas all year long!
Awnings Provide Cosy Outdoor Experiences
If you want to attract more customers with an inviting outdoor experience then investing in commercial awnings could be just what you need. Not only do they provide practical benefits such as increased capacity but they also offer aesthetic appeal & comfort along with cost savings on energy bills due to their ability to block heat radiation from entering windows & doors. With so many advantages it's no wonder why businesses in the hospitality industry are turning towards commercial awnings as the perfect way to get more customers through their doors!
For further information on our range of awnings visit here